Welcome to our new homepage!

FACE TO FACE CLASSES have restarted. Check the Studio Times for more information.

I am still running a Wednesday & Friday 10am ONLINE class. I use ZOOM for my online classes. Please do not hesitate to contact me for further information.

PILATES

Pilates is not simply a random choice of exercises. It is a method of movement that can enhance your physical strength, flexibility and co-ordination.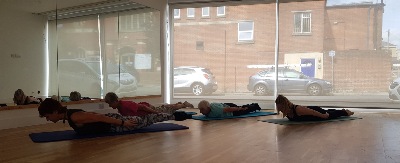 It is a gentle way to tone up your tummy muscles and ease those aches & pains associated with a hectic life style.
By working your body's central core, it will become stronger, more flexible and ultimately improve your physical & mental well-being.

Pilates exercises will help ensure that your movements through out the day, are completed safely and in the best manner for your body.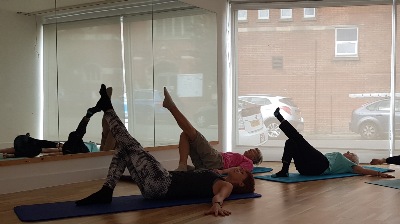 We all know that we should bend our knees to lift a heavy package, well Pilates takes your knowledge of the body's movements that bit further.

Please see the Studio Times, for classes in the Southampton and Eastleigh area and contact me by email or telephone to book your place, as studio spaces are limited.
If you prefer 1-2-1 sessions in the privacy of your home, please contact me to book the available time.

Pilates is practiced in stocking feet.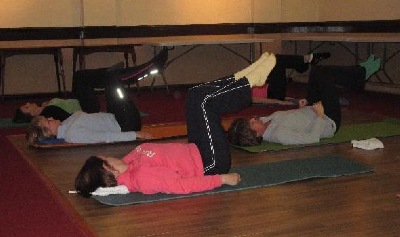 LES MILLS / Body Balance


Have you tried a number of different fitness classes, want to try something different?

Body Balance is a mixture of Tai Chi, Pilates and Yoga. It is set to music and has a great flow to it.

The Tai Chi is for your warm up, Pilates for your core strength and Yoga for your flexibility. The exercises have a number of different levels to choose from, so you can work with in your own abilities .

I cover classes throughout Southampton gyms, so keep an eye out for me!

Body Balance is worked in bare feet.

* Please Note: Body Balance is an exercise discipline that can only be taught in gyms that hold a valid LES MILLS Licence

If you are not sure what would be good for you, please do not hesitate to contact me to discuss your needs and requirements. I will be more than happy to help.

You can reach me at 07580 828 173. You can also contact me by email at pilates@josephinearnold.co.uk. I look forward to hearing from you.

Check out our Facebook Page for uptodate info and fitness tips.https://www.facebook.com/PilatesAndFitnessClassesHampshire